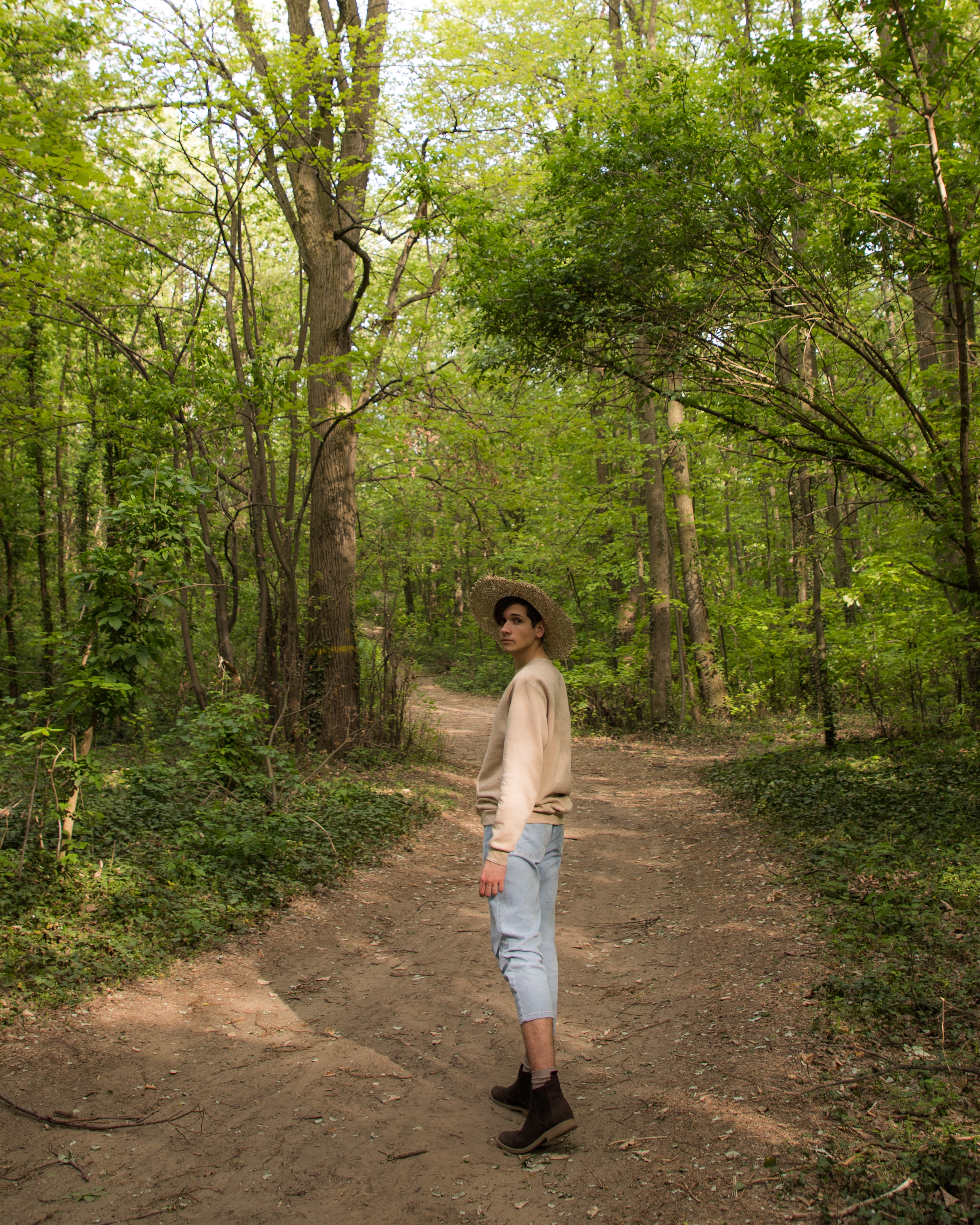 Rural paradises, traditionally chic cottages, nostalgia, vintage clothes and tea sets, wooden fences and wild flowers; yes, today we are talking about the Cottagecore aesthetic. The spring seams to finally be here, and with the cherry blossoms blooming, this style is perfect to try now. However as always, I have to start by saying this. In this article I won't make a deep dive into the music, literature and history related to this aesthetic to make a serious analysis about it. This blog is mostly about the styling of the fabrics and the fashion. And that is what I will talk about in this article.
I also have to say that no matter how chic you find the Cottagecore aesthetic to be or how many views it gets daily on TikTok, do not forget that the life of the people that actually live and used to live in these cottages that are aesthetically inspiring us today, tends to be a pretty hard working life. Most of the times they don't care about what they wear and everything they wear has a function. So style good, but style with respect.
Cottagecore menswear fashion icons
The fashion icons for this aesthetic in the menswear arena are pretty clear to me: Michael Landon as Charles Ingalls in "Little House on the Prairie (1974)", Lucas Jade Zumann as Gilbert Blythe in "Anne with an E (2017)" and any other characters from any of those shows and related content, including the female ones.
So, without further ado, let's check some styling ideas: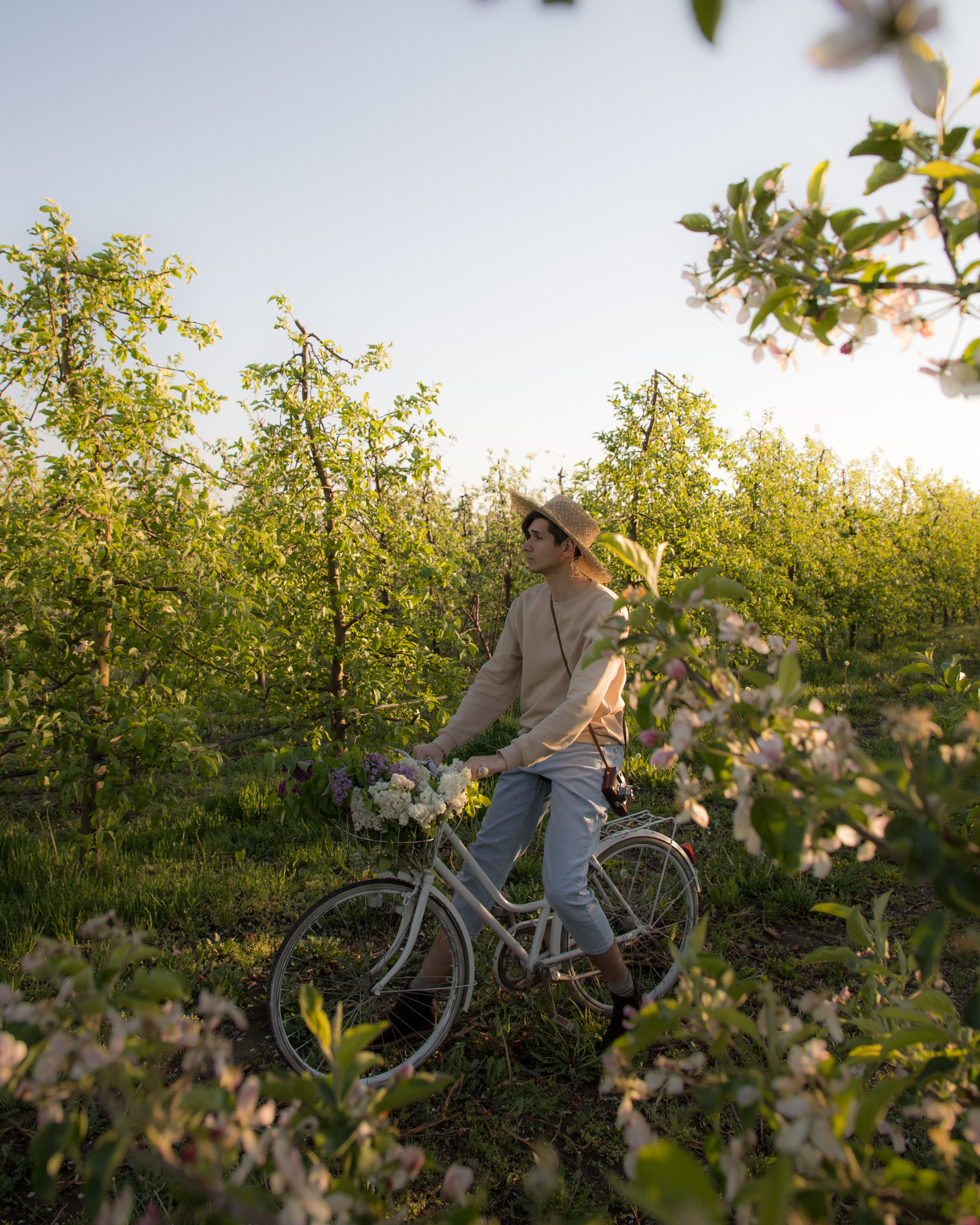 The first look we are exploring gives me all the Gilbert Blythe vibes, if he'd live in this era and was a TikToker.
The best place to find pieces to add to your Cottagecore aesthetic closet is definitely any vintage store, and also your grandpa's and grandma's closets. Try to find pieces of simple fabrics, like for example, knits and wools -as the guy on the picture. Cotton overalls, hand made clothes and even cotton/lace blouses will be great pieces for you to get too. Crop pants, brown Chelsea boots and a straw hat -like the one the guy is wearing- are also perfect pieces for this aesthetic as they will complete any Cottagecore look you put together.
Also, if you are trying this aesthetic for a TikTok or for Instagram stay away from skyscrapers on the background. Another advice: take inspiration from the guy on the picture -again. A vintage style bike with a basket full of flowers will always be effective for this aesthetic.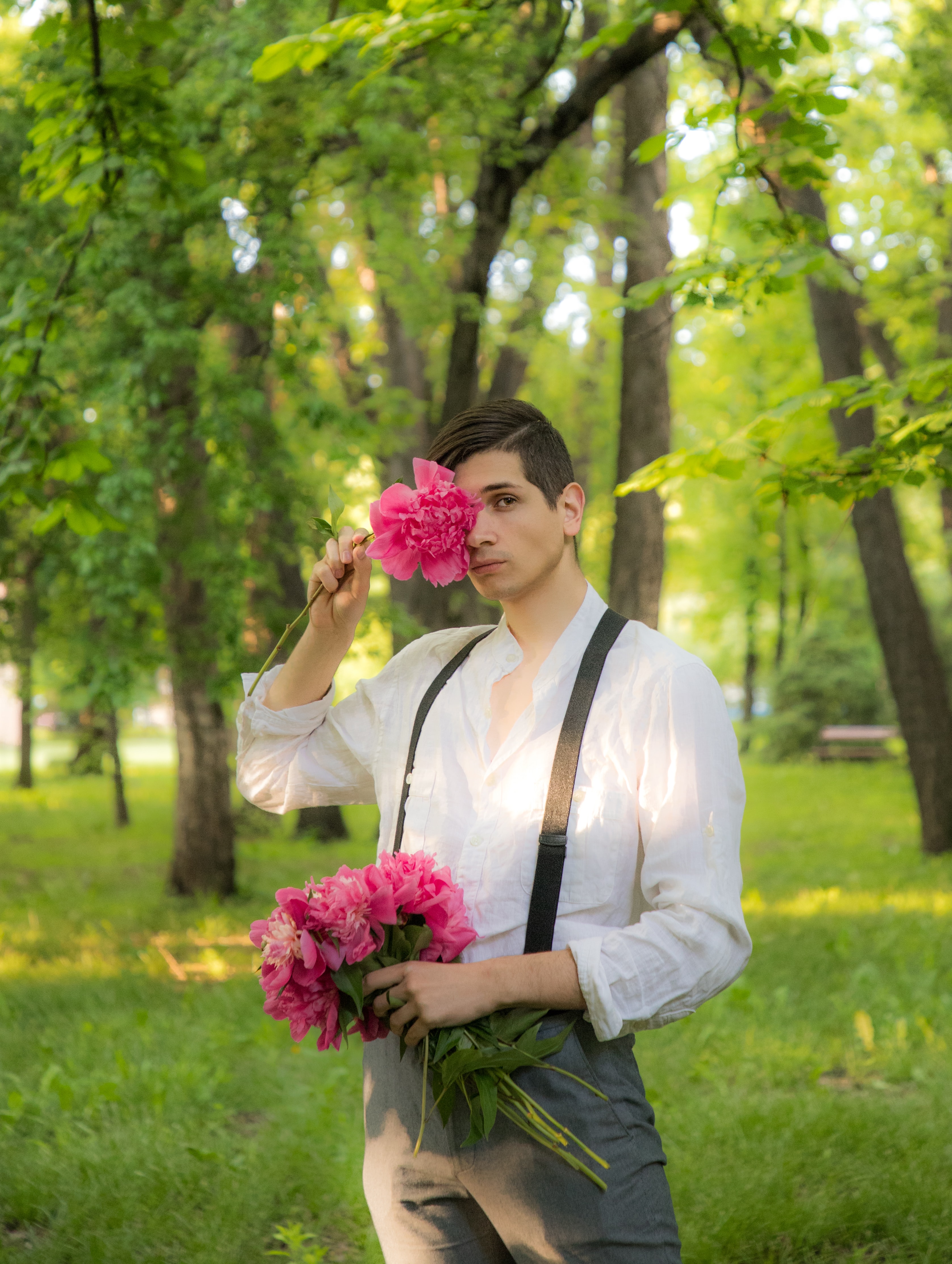 In my opinion, the second look seams to be taken from the closet (or maybe a wooden trunk with the clothes) of Mr. Charles Ingalls directly into 2021. And it is pretty easy to achieve.
First, as I said in this article time ago, a white shirt is a basic in almost every closet and if we are trying to achieve the Cottagecore aesthetic, a long sleeve linen white shirt will be the perfect base for any look. Also, for this type of styling, suspenders are a key, a basic, you need them. Add some crop brown or grey pants, and Chelsea boots and you got the look. That easy. And again, don't forget to add flowers to your Cottagecore composition, if they are not in your background.
---
Thinking about this aesthetic I couldn't help but wonder, why are we especially now so attracted to it?
Maybe it is related to the pandemic. To how in the lockdown the cities became so small and suffocating to many of us. To how we need to go back to the basics -even if only trough dreams-, to where we all come from, and how in 2021 many of us just need a garden of wild flowers. So, if this aesthetic is so related to the simple and rural life, maybe going on a Cottagecore aesthetic shopping spree on a fast-fashion company is not an idea that make too much sense. Think about it. Recycling and thrifting clothes seams to be a better idea.
Another advice I can give you is: do not stay in this or any aesthetic for too long. Explore as many aesthetics as you want, and keep the best of each until you find your own style, your personal aesthetic.
And now, what do you think about this aesthetic? Would you try to achieve it?
---
Related links:
For more Cottagecore menswear looks inspiration, check this Pinterest Board dedicated to only that.