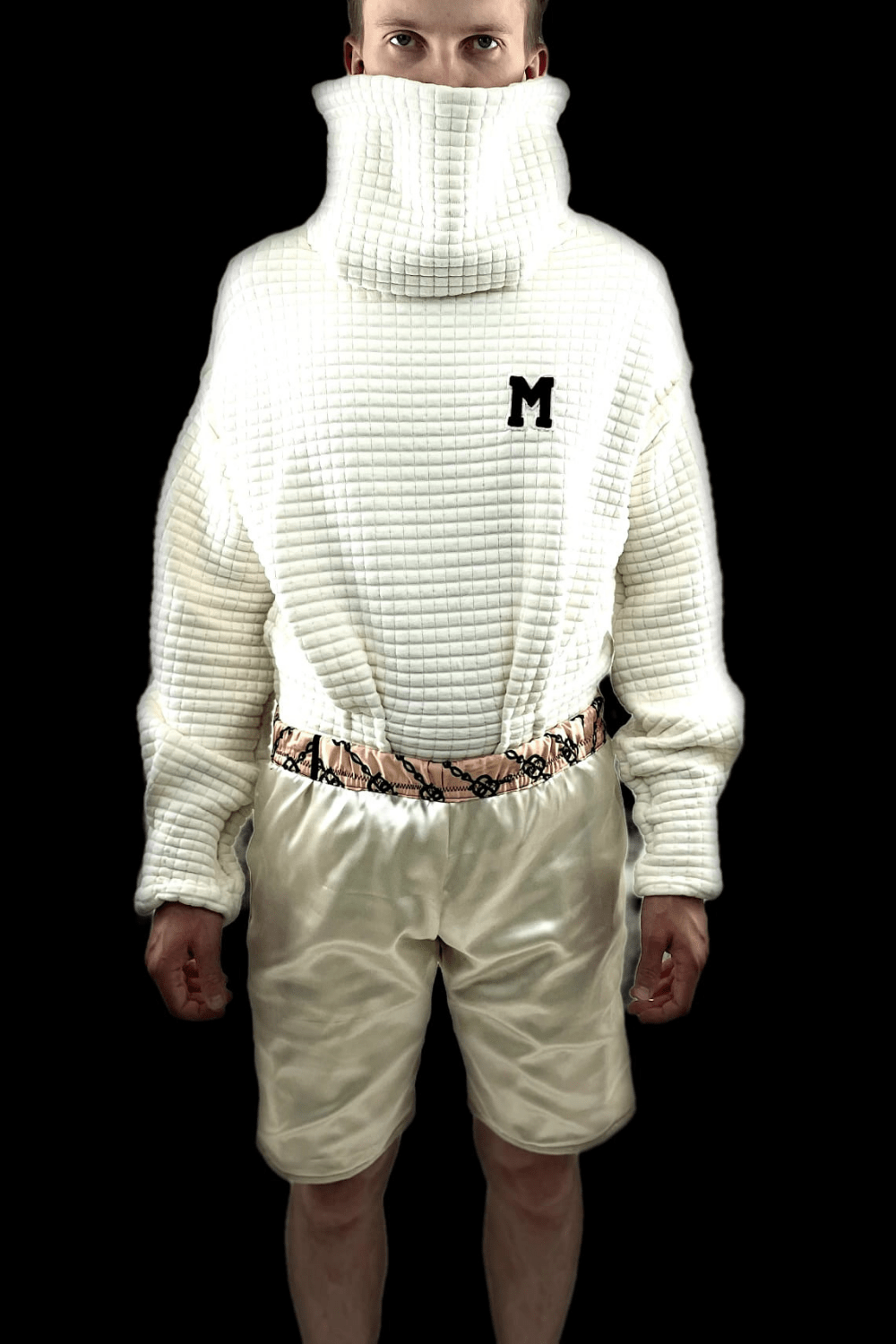 If we talk about trends for the spring of 2021, several brands brought to their menswear/mixed shows what I would call statement shorts -or statement bermudas. In brands like Gucci and Études, the prints were the key. However, in brands like Ermenegildo Zegna, Dior, Rick Owens and Casablanca, pastel colors and black where the rule.
When I was making my upcycled shorts for the previous article on this blog, I have to recognize that I was not aware that these shorts are actually reversible -until my model showed me. Check the original version of this shorts and the tutorial to make them, here.
I picked this ivory polyester satin fabric as a lining. But turning the shorts around, I just love it as my outside fabric. These shorts almost evoke bloomers or any type of vintage underwear and I like the vibe. They are definitely a statement piece of clothing any guy or girl can wear.
With that said, let's check the look.
---
How to style statement shorts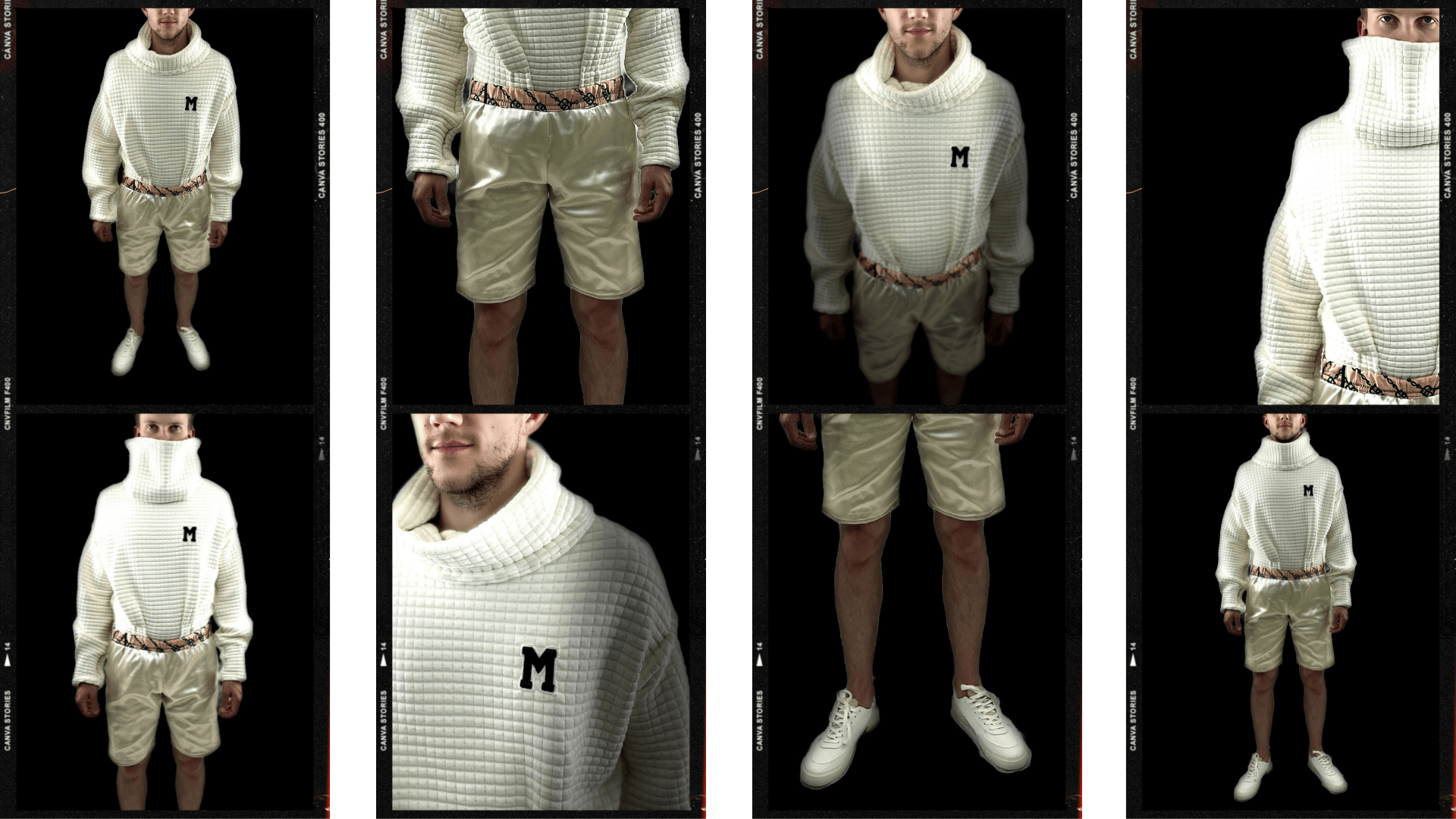 If the shorts are white or any shade related, go for a white on white look. It will give you a relaxed, elegant and simple vibe that is perfect for the spring. My advice is to match different shades of white as I did, it will add dimension to the look, and it is needed.
Also, when styling any statement piece of clothing, from bermudas to shoes and jackets, you need to go to the basics. These oversized sweater -also by me- is not precisely a basic, but to my opinion it doesn't take attention from the shorts and doesn't let them alone in the picture either, so it is perfect for this look. Click here if you need to know more about menswear basics.
And for the shoes, go for the essentials too. I added this simple white sneakers that as I told you before, will never fail. Click here to check more essential shoes you need to have.
---
In general this look is pretty simple, but as any other white on white look it is also pretty effective, clean and elegant. So I recommend you should try it at least once in your life. My favorite place to wear it would be to the pier, to the park, to a botanical garden or -if in your case you are in Miami- honestly anywhere.
And now, would you ever wear a look like this?
Related links: