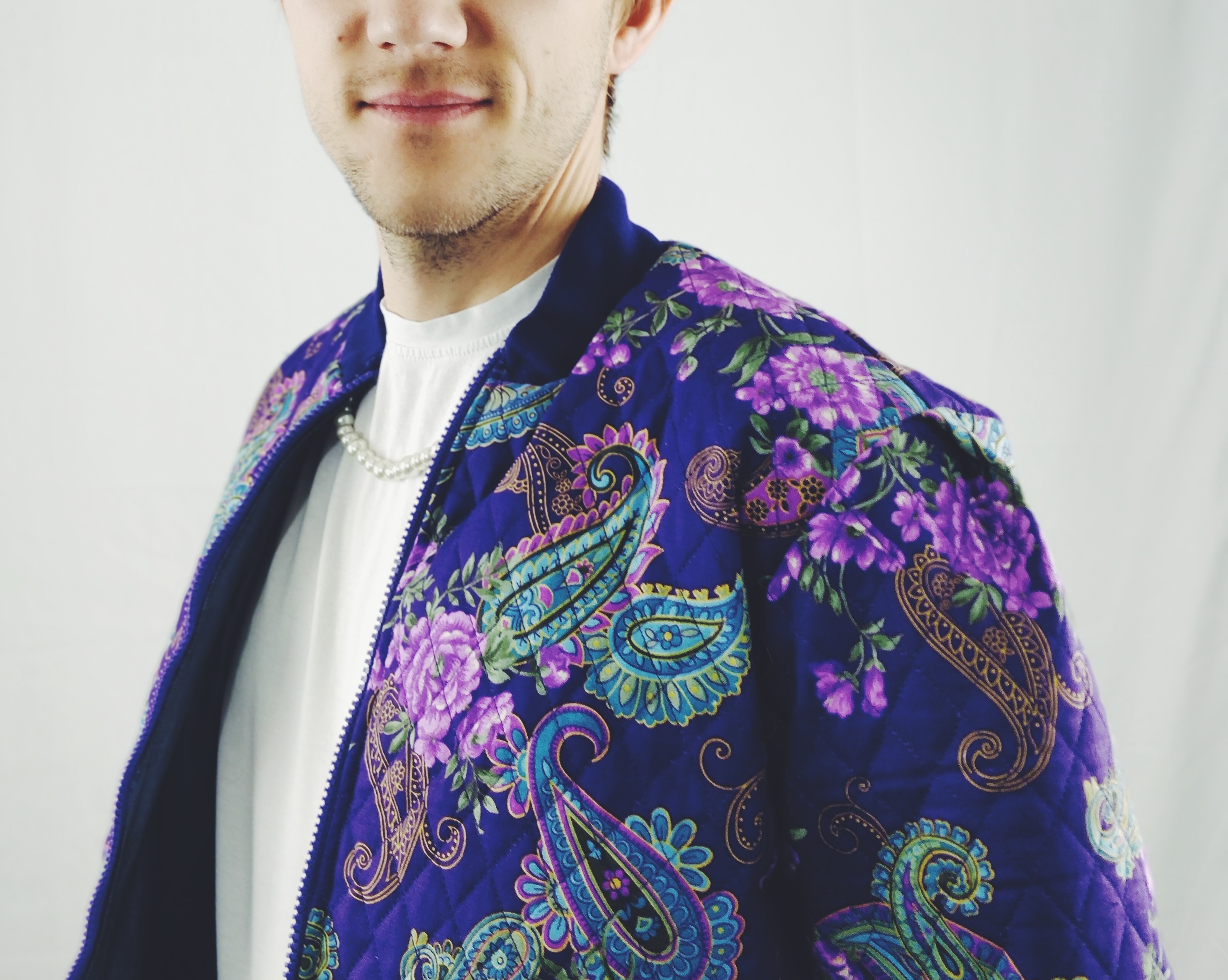 Today, let's style a bomber jacket the right way. Temperatures are coming up, flowers are about to bloom, and more and more people are getting vaccinated. Therefore, the time and freedom to rock spring fashion is on the corner. We already know that one of the hottest spring menswear fashion trends for 2021 is the bomber jacket. And here I want to share with you a really cool idea to style one.
The key for this look: Don't be afraid of cold tones. In other words, accept that summer is not here yet, so don't get too close to green and yellows too early.
Floral prints for spring? not revolutionary at all. But what about this purple paisley/floral printed bomber jacket? This one -my favorite this season- is by THE FABRICS BLOG. Check here how to DIY this bomber jacket.
This is exactly how to style a bomber jacket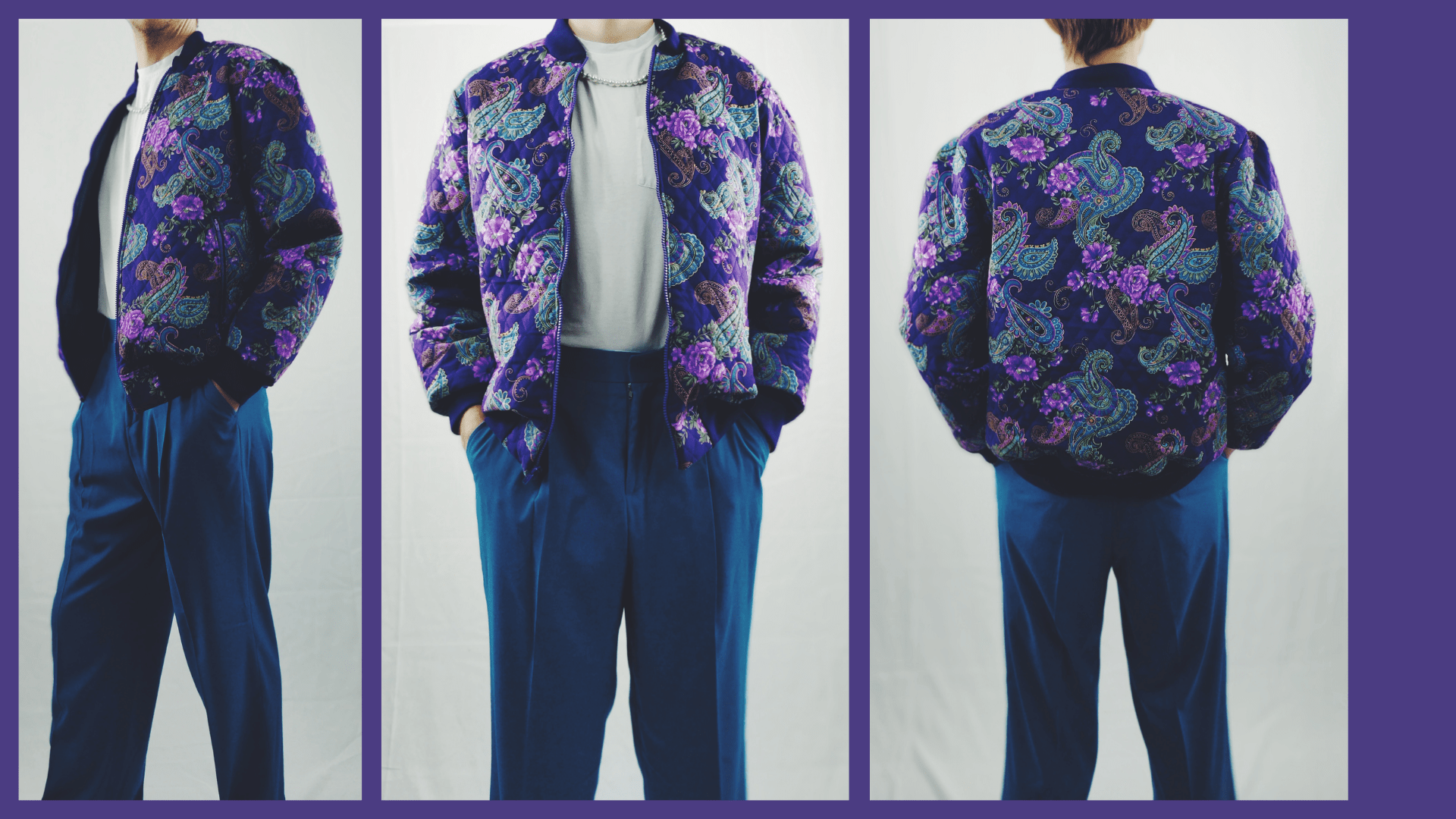 Firstly, you need the perfect piece of clothing to style. If you don't have a bomber jacket like this, try to get a printed purple one. However, a blue or pastel blue one will work. For instance, vintage and thrifting stores will be a great place to find the one. For example, in some of those you can even find a Sukajan jacket -a.k.a. Japanese souvenir bomber jacket- that will be perfection to achieve this look.
Secondly, for the pants I picked this ones by Asos –check them here-, they are pleated and pretty wide legged. Therefore, they are exactly the ones we need this season. I ordered this size: W30in L32in. If you can't find this exact color, you can get a different blue. But to achieve this look you need stay on a pastel palette.
And most importantly, a simple white t-shirt -which all men should have in their closet- and a pearls necklace -which is the latest and coolest statement on streetwear for men- will complete the look. For the shoes, white converses or all white chunky sneakers will go perfect.
Where can you go wearing a look like this? Honestly, this look will be perfect to go to the most casual to the fanciest event in any spring morning, afternoon or night. This look is all about the print and all about the spring.
In conclusion, for the spring of 2021, pleated pants are the right way how to style a bomber jacket. What do you think about this styling idea?
XO.
Links related: