Now let's discuss the 5 hottest spring 2021 menswear trends.
If there's something many of us agree on is that with the vaccination happening, finally we are able to see a light at the end of the tunnel. And to rock the spring, we need to do it in style.
My favorite color for the season -as you will see- is anything related to a pastel blue. We need to accept that summer is not here yet, so my advice is to stay away from green and yellows a little bit longer.
Enough, let's check the hottest spring 2021 menswear trends. Notice how with only a few pieces, you can style such different looks.
Spring 2021 menswear trends
1. GRANNY CHIC: FRESH FLORALS, PEARLS AND PASTEL DREAMS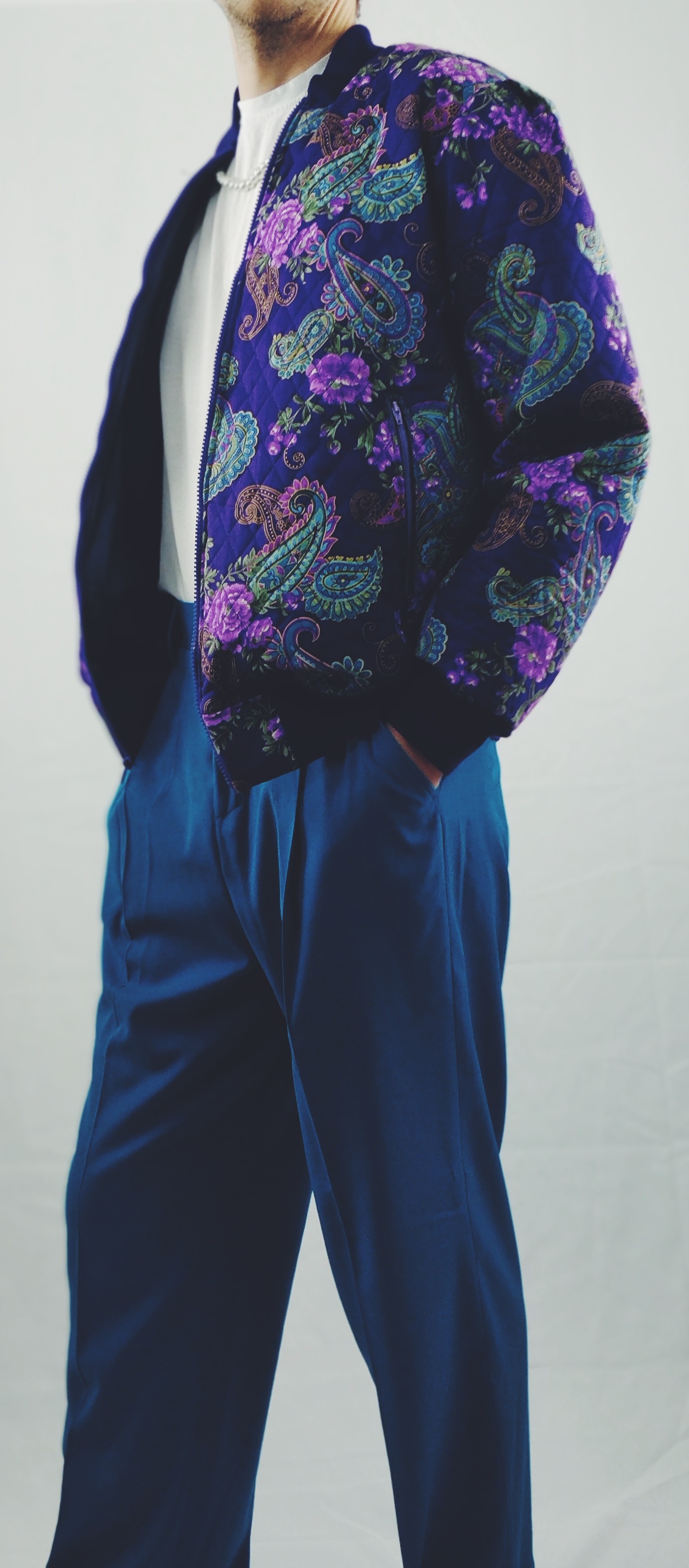 This is easy. Think classy and fancy grandma -a.k.a. granny chic. This is what we guys are trying to achieve now. A floral bomber jacket -or even a sukajan jacket- is the perfect piece you need to achieve this look. So, a vintage store is a great place to go hunting for one. Another basic piece for this look are pleated pants -believe me, you need the pleats. But hey, do not forget to stay on the pastels.
For the shoes and for the top keep it clean and white. In this look I styled the model with a simple white t-shirt, but if you can get a vintage white blouse with some lace, go for it. For more inspiration, check Harry Styles' style.
And of course, do not forget the pearls. There's no fancy grandma -or no cool guy in the spring of 2021- without a pearls choker.
To check more details about this look, click here.
2. THE KING OF THE SPRING: THE BOMBER JACKET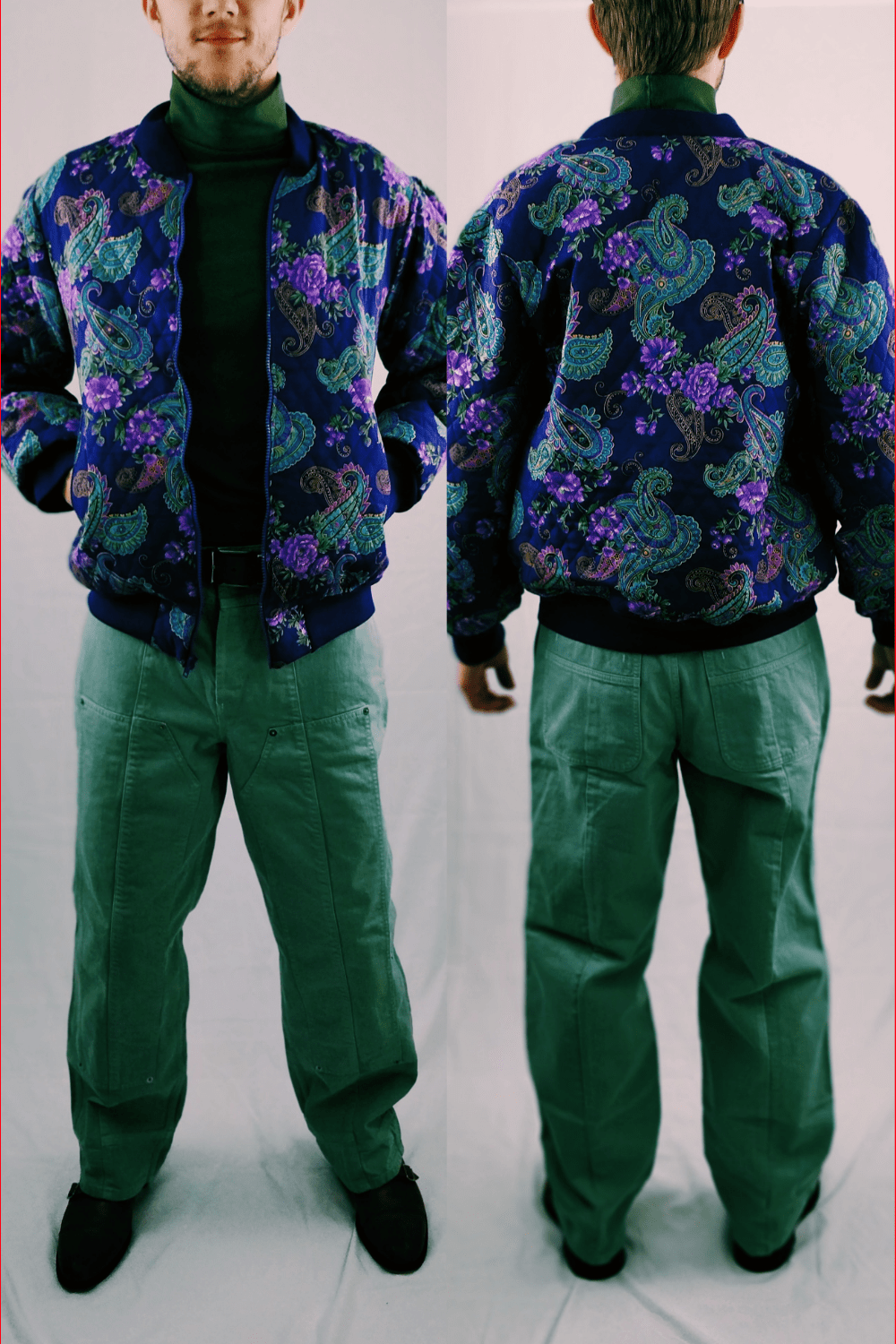 Has the bomber jacket ever really go away? I don't think so. However, the classic aviator jacket is one of the fresher and hottest spring 2021 menswear trends. In fact, it is coming in every way possible. In the spring/summer 2021 shows of brands like Hermès and Philipp Plein we saw them in a minimalistic way. But in brands like Gucci and Moschino the bomber jackets were all about prints, shapes and fun. I prefer -as you can see- the second style.
The bomber jacket I used to styled this look is by THE FABRICS BLOG. Here you have a tutorial of how to make it from scratch.
3. PLEATS ARE FUNDAMENTAL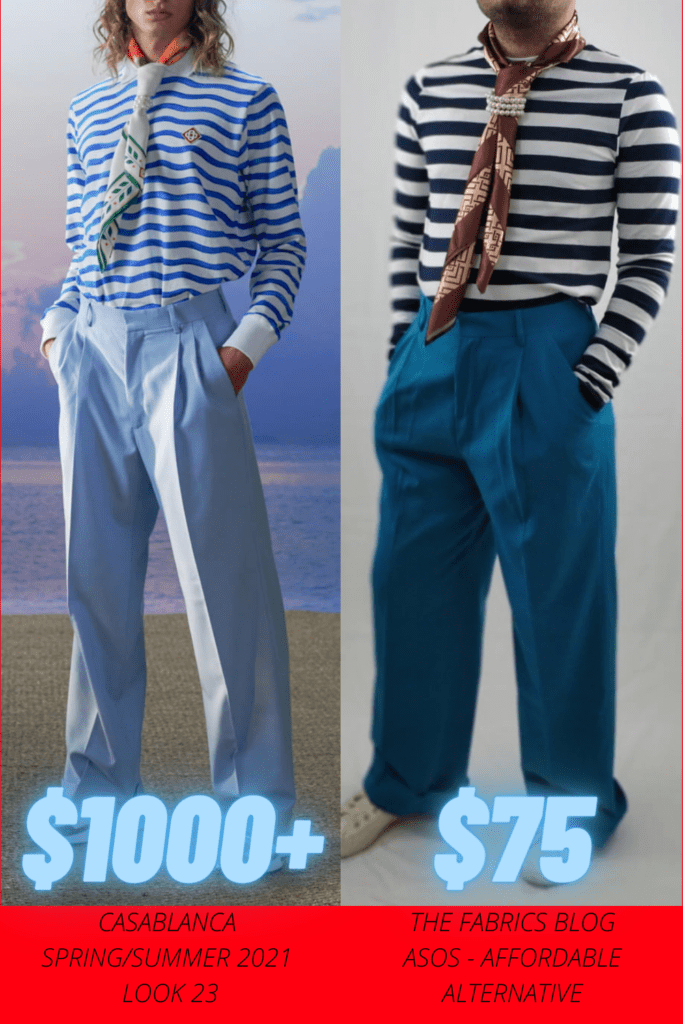 If there's something in which almost every brand agreed when they presented their spring/summer 2021 menswear collections is that for this season pants need to be wide -really wide- and pleated. From Gucci and Ermenegildo Zegna to brands like Moschino and Rick Owens, designers showed their way to style the pants of the stylish man of today.
This is pretty easy. Remember the pants your father use to wear in the eighties and nineties? wear those.
In this look, I recreated -for much less money- this look by Casablanca. Showing that pants don't need to go expensive in order to go wide. If you want more details about this look, click here.
This are the pants I am wearing the picture on the right. I ordered size W30in L32in.
4. SEASON CONFUSED: OVERCOATS AND STATEMENT SHORTS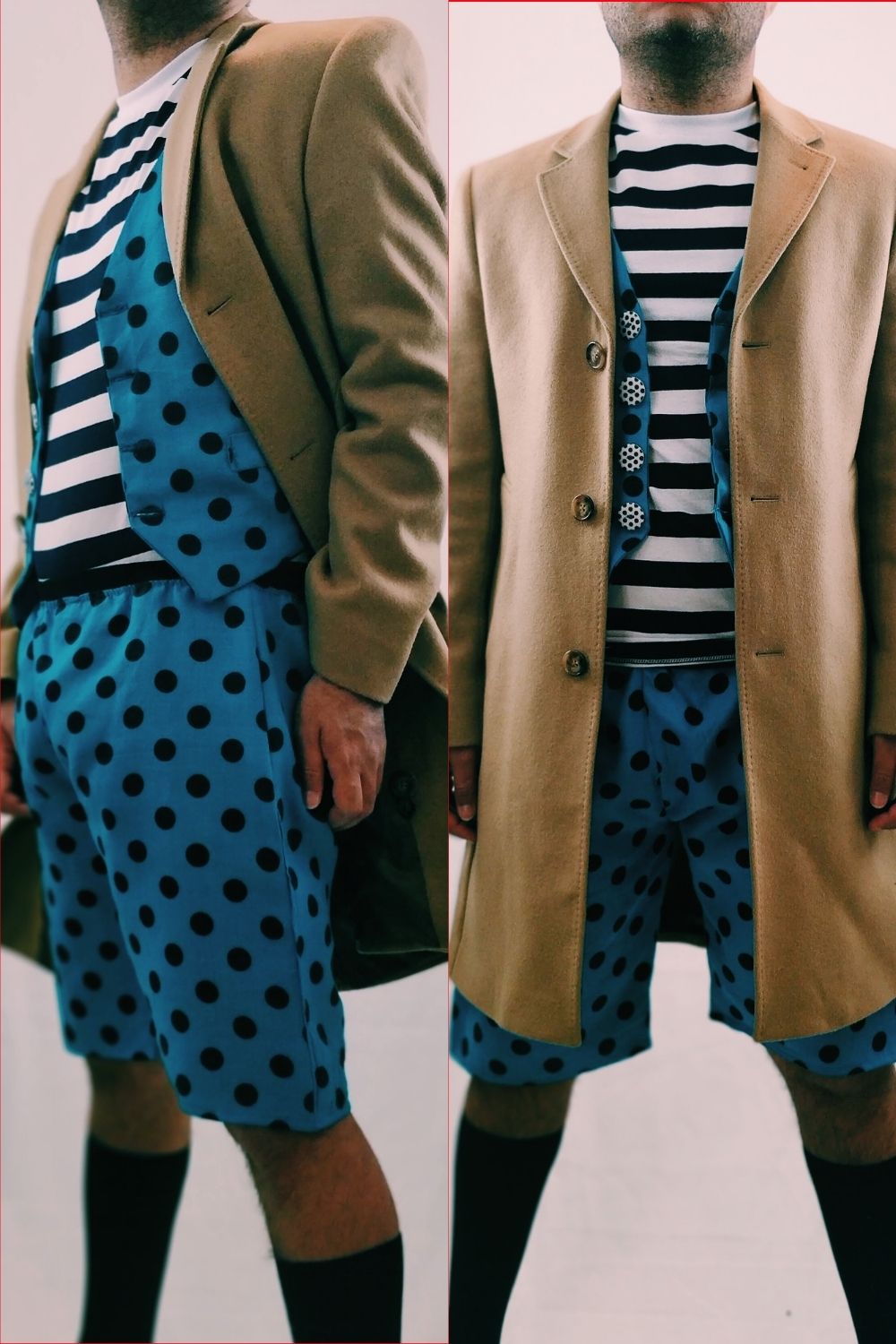 For the spring/summer 2021 menswear shows, brands like Études and Loewe told us to go for oversize overcoats and trench coats. Then, brands like Gucci showed us statement Bermuda shorts. However, my favorites were brands like MSGM and Jacquemus that mixed those two trends together.
Is this a crazy/season confused look? probably. But I can't resist it. Can you?
If you want more details about this look, click here.
5. NAUTICAL: DEFINITELY ONE OF THE HOTTEST SPRING 2021 MENSWEAR TRENDS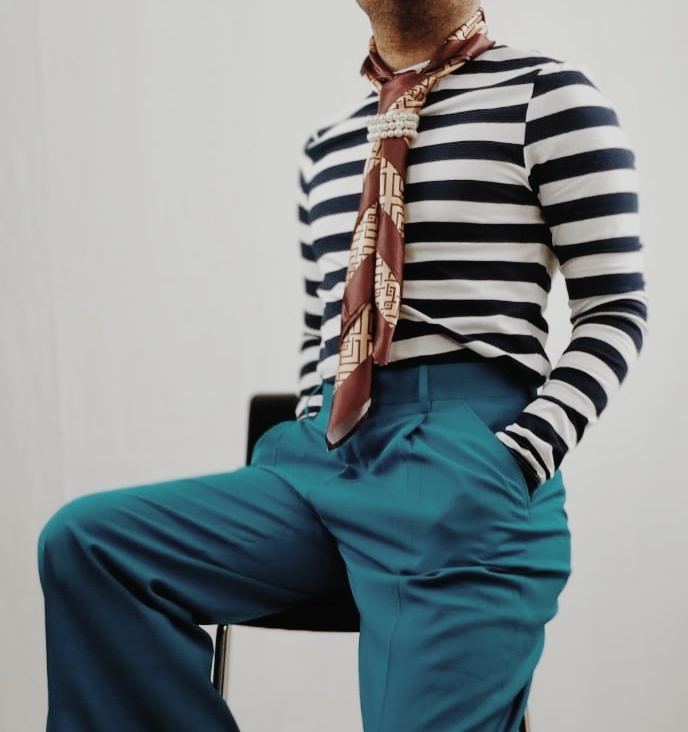 Probably this is not one of the biggest trends seen on the shows, but definitely one of my favorites. Have the sailor style ever been gone? not totally at least. So, get ready to go to the pier -or to a cafe-, breath fresh air and sail in style. Brands like Gucci and Casablanca are the ones which achieve this look the best this time. So in fact, this are the ones I recommend as reference to how to achieve this trend this season.
If you want more information about this look, click here.
---
And now you tell me, which of this trends is the one that you will definitely try on the spring?
XO.